Word lists for Business Education  from Wokingham
Trinity Immigration Initiative – Business Studies Resources
"Though primarily designed for newcomer learners of English, the Language Support Activity Units and other activities on this site are equally suited to the needs of all students as they encourage both subject and language learning. All resources and classroom activities may be downloaded and printed. Activities are suitable for classroom use, homework and self-study."
The topics and levels are designed for use in the Irish Education System, but many may well be of use elsewhere.
The Language of Exams – resources produced by the Trinity Immigration Initiative to help prepare EAL pupils for exams in a variety of subjects.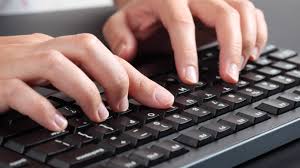 TypeTastic Typing Course            There are many typing courses for pupils.  Here is a link to TYPE TASTIC   it is free to use and is designed specifically for schools.
or try……
TYPING Course   This typing course ( www.typing.com) is free and is used by a number of Aberdeen Schools.